Mobile Dyebath Monitor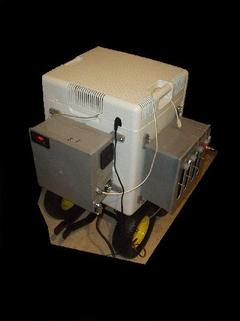 This shows a Dyebath Monitor with the Auto-calibrator attached.

The Monitor shown is currently used in a major US dyeing plant.

The design of this unit allows mobility from the laboratory to the plant floor.

The Monitor can be attached to any dyeing machine in production, which is fitted with a pair of connectors.

Production dyeings are observed and analyzed in real time, showing the efficiency of the process, possible problems and an easily interpreted graph of each dyestuff uptake.


---